Five Mile Island – Propellor

It's weird the way the music industry works. You get signed bands who end up being obligated to churn out record after record using star producers without time to really develop, they get signed up to perform at festivals then the whole cycle starts again for another year. That's not a particularly creative process. At the other end of the spectrum, you get the plucky amateurs, all energy and enthusiasm but let's face it – it's pretty difficult to put together a professional sounding record on a non-professional budget. But somehow, somewhere between these two extremes, Five Mile Island seem to have played a blinder and recorded an album which combines all the best elements of amateur and professional music.

Loosely based around Leeds, the band comprise just a three piece yet consistently display a sound which far exceeds their minimal cohort. Whether it's the skillfull layering of guitars and trumpet on my personal favourite 'Pulling Teeth' creating a full and complex sound akin to dEUS or the more simplistic pieces like the New Order infused 'Aurora', this album sounds every bit like it has had thousands of pounds and hours of love lavished on it. I suspect only one of those is true.

I've heard criticisms of Owen's vocals from some corners but personally think that's a bit off the mark. Sure he has a distinctive whispy quality, not given to lung busting screams. But it does have a quality all of its own, perfectly lended to fleshing out these musical soundscapes with a vulnerable quality. Now Robert Smith, there's a vocalist you could really lay into…

Close on the tail of 'Pulling Teeth' in terms of radio friendly listening is 'Signals', a crisp, key-led track again with a lovely meandering brass part. Then towards the end of 'Propellor', the band really let rip with what I believe is commonly known as a bit of an 'epic' in the form of the 7 minute plus 'The Golden Age'. It builds and swells and features probably the most evocative guitar work on the album.

So don't cast aside those flyers for gigs in the back of your local pub or quickly skip over that unknown track on your Spotify account. You never quite know when you might stumble across something wonderful like this.
http://fivemileisland.co.uk/

Five Mile Island – Propellor (Self-Release)

Posted by vibrations on 27-01-15

The Flaming Lips' Wayne Coyne and Grandaddy's Jason Lytle both proudly sing with that indie-band male frailty. This pride is what Five Mile Islands singer should embrace. Not meaning to quote the rock cliche of it being about the feeling but somehow this seems to fit. Listening to the exuberant bounce of 'Digging Holes' a realisation sets in that the vocals need to match the instrumentals confidence. However, this is merely a minor disappointment as the whole album is rather good.

Opening with an unplugged jack lead – creating the unmistakable notion of this being A REAL live band – 'Parting Shots' enters with a powerful synth riff, subtly rhythmic guitars and a clever clatter of electronica in its middle 8. The brass in 'Hourglass' adds a sound akin to The National and the guitar swells against the power beat of 'Pulling Teeth' make for a great mid-album moment. We also hear well-crafted guitar melodies in the instrumental 'Aurora' although the song is pleading for some development to its immutable piano.

The album is full of extra detail such as the enticing delay-laden prelude to 'Well of Grace' and the epic guitar solo of 'The Golden Age' that leads into the lullaby of 'Elephant'; the latter being a fitting way to round the album off. The album is well-built and each song has its own individual presence but the only thing left is to hear a vocalist that believes in himself just a little bit more.

George Paris

taken from tastyfanzine.org.uk

Five Mile Island – Tunnel

'Tunnel' is the third album from Leeds based alt/rock outfit Five Mile Island. It's an accomplished piece of work. They cite Radiohead, Sonic Youth, Television and Joy Division as influences, which would be a fairly accurate description of the melting pot that is 'Tunnel'.

It's a rather pleasant album full of well written rock songs, my favourite being album opener 'Heliland'; which has a dreamy, mid tempo psychedelic feel… it really wouldn't sound out of place nestled on a Yo La Tengo album.

Following the dreamy optimisim of 'Heliland', Five Mile Island wring out all the hope with the gloomy track 'Avalanche'. Things pick up again with 'Last Exit', a song I can imagine listening to while driving along Route 66 at sunset … and from then on we're pretty much cruising back on the mid tempo beat. The album is stooped in Americana (with the Yo La Tengo/Sonic Youth influences) but keeps a very British feel, (picture a Spaceman3/Mansun Hybrid).

The only time Five Mile Island really fails is on penultimate track 'Zero Sum', the opening riff sounds really exciting, but then the band kick in and all promises of rocking out quickly fade. Imagine the beige Scots, Travis trying to "kick out the jams" and that's the kind of effect you have here.

The album struck a chord with me, I guess because their favourite bands are some of my favourite bands, and they really do their influences justice. Stylistically it's not as urgent as I'd like; for every few mid tempo tracks Yo La Tengo would record, they'd throw in a rocker (like 'Sugar Cube') to shake things up. And here lies my only real criticism of Tunnel, it's too one dimensional, from the third track onward the band have their formula and they stick to it.

If, like me, you like your alternate rock from the Sonic Youth / Spacemen 3 / Yo La Tengo Stable then you're not going to be disappointed. Five Mile Island have a great sound and there isn't a stinker on here, it's a really solid album. If there was just a bit more variety and a change of gear it'd be a great album.

Milo
taken from vibrations.org.uk
Five Mile Island – Tunnel (Self release)
Posted by vibrations on 12-11-12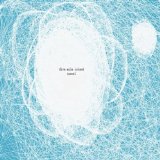 When a band cites the likes of Television and Sonic Youth as a signifier for their musical intentions, it's easier to dismiss them for being copyists of a platitudinous bygone era. With so many bands looking longingly to the past for ideas, it's not always easy to find a group that have nostalgic tendencies without sounding contrived. Although Five Mile Island aren't exactly innocent bystanders of this notion,Tunnel proves to be a promising endeavour from the local quartet: it contains a healthy mixture of past and present, it's evocative of the influences of whom they note, but it's also subtly innovative; rather impressive for a band just starting to find their feet.
Tunnel is furnished with unassuming alt/rock numbers that have the competencies to be potential gems. The opening track 'Heliand' creates a nonchalant atmosphere that sets the tone for the majority of the album: it's pensive and melodious, accentuated by the visceral guitar riffs. The inclusion of brass on 'A Chain to Break' is subtle yet effective, and at times reminiscent of something that wouldn't sound out of place on The Boxer by The National. The abrupt shift in tone and pace on 'Zero Sum' is a somewhat wiry lollop affair tempered by a stirring sense of angst, creating a contrast from the other slightly more wistful, less brawny efforts on the album.
From a conventional point of view, Owen's vocals are the bands weakest quality: they are incongruous and somewhat droning, yet never discordant. In actual fact, they are a fitting, distinctive attribute that wander perfectly over meandering guitar and bass. Tunnel is clearly a product of Five Mile Island's promising capabilities, affirming the belief that they are a band worthy of your attention.
Hayley Scott